Our dedicated staff members at Everlasting Adoptions are here for you to answer any questions you have. Feel free to call us at 1-866-406-2702.
Carol Shepherd
Director, Adoption Consultant
My name is Carol Shepherd, and I adopted our son as a newborn after going through 12 years of infertility. Now, 23 years later, I am Director at Everlasting Adoptions.
Shortly after adopting our son, I started to feel a calling towards adoption. My career as a Human Resource Manager in Corporate America came to an end, and I entered into what I now know is my purpose and passion in life -- building families through the miracle of adoption.
My background is in psychology, human relations and social services. I am an active member in several adoption advocacy support groups, I conduct adoption seminars, and I volunteer at local church ministries. Working with birthmothers and adoptive parents throughout the US, allows me to utilize the skills that I have been blessed with to serve others. I come to work every day not as a staff member coming to a job from 9 to 5, but as a person who is dedicated and devoted, totally enjoying what I do, 24/7. I feel very blessed to have found my purpose.
Lisa
Birth Mother Consultant
My name is Lisa Brock. As the Birth Mother Consultant, it is my job and pleasure to provide emotional support, guidance, understanding, and information to our birth mothers as well as our prospective adoptive parents. I help guide birthmothers to select a family who can give her baby a loving and stable home. I assist our "matched parents" by giving them guidance in how to communicate with their birth mother and by giving them referrals to social workers and adoption attorneys. I am very blessed to be an actual part of the creation of "family." I walk with the birth mother and adoptive couple through their entire journey. I am proud to be a support person for both my birth mothers and my adoptive parents. Creating a new family and making dreams come true through the miracle of adoption, I feel is my true calling.
Adoption has been a part of my life in several ways. My husband's cousin is adopted. She has always spoken openly about her life as an adopted child, and I have learned so much about adoption through her experience. Seeing the love between her and her parents warms my heart. My husband and I struggled to create our own family. We endured 8 painful losses with no explanation and were diagnosed with unexplained infertility. As I looked for support in my grief, I became very close with several couples who turned to adoption to create their families. Being with them, as they went through this process, has been a journey I was honored to support them through.
I have a bachelors degree in mathematics, and I have worked with children in the field of education for five years. I have also have eight years of experience in childcare. This experience has made me realize how amazing and wonderful children are. It also allowed the good qualities I have to surface and be put to use to help others. I learned that I am very nurturing, compassionate and patient. These are all qualities I use, daily, in my job as a birth mother consultant.
It is such a joyful and rewarding experience to see a family welcome their new baby home. I admire the strength of everyone involved. I am truly grateful and blessed to be a part of your adoption process.
Kristina
Profile Creator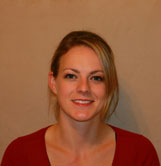 My name is Kristina and I am a professional profile creator and content manager. It is my job to take pictures and stories you provide to me and create the most important first impression you'll ever make. I will strive to create a profile book that stands out from the rest and speaks to birthmothers on a deeper level. Together we will bring to life your family history, hopes, dreams and most importantly what kind of parent you will be. To help a birthmother envision their child in your life, I will creatively depict the warmth, love and security you will give to their child. I will use the skills I've cultivated through many years in the professional workforce to help your dreams come true.
My secondary role as content manager is to keep our blog, website, and marketing materials relevant and informative. Our goal is to provide resources that can prove educational and helpful to not only Everlasting Adoption clients, but anyone desiring to learn more about adoption.
I am extremely blessed to have two young children of my own and besides creating profile books I am a stay at home mom. I am truly thankful that I can watch my children grow and be an instrumental influence in their development. After the unexpected passing of my brother, I have come to realize just how important family is. With the void that has been left in my family from this loss, I am grateful to have the opportunity to help make other families whole. As a child, I had a good friend who was adopted. At the time I didn't fully understand what it meant to be adopted, but what I did know for sure was how much my friend was loved by her parents. Not once did they treat her any differently or with any less love than their biological children. Looking back as an adult, I can see what a gift they were to each other's lives. I believe everyone should have the opportunity to unconditionally love and raise a child and am extremely honored to be able to play a role in this process.