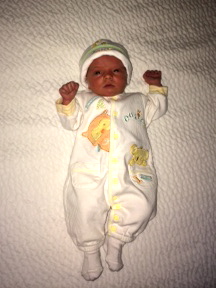 Posted on June 23, 2014
Everlasting Adoptions is proud to announce another birth and successful adoption! Larissa & Mark welcomed their beautiful daughter on June 13, 2014, in Idaho. Gabriella was 7 pounds 14 ounces and 20 inches long. Mark & Larissa, of course, are elated! As always, we would also like to thank Gabriella's Birthmother for choosing the gift of life. No greater gift can be given.
Congratulations to Mark & Larissa!