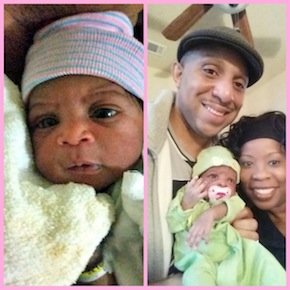 Posted on January 14, 2015
December has been full of Christmas miracles! Congratulations to James and Ronda! We would like to announce another December birth. After a very long and challenging road, Ronda and James finally have their beautiful baby girl! Zora Simone was born on December 29, 2014, in Alabama. Zora weighed 6 lbs. and was 20 inches long. Ronda and James said "Everlasting has made our dreams come true and have given us the best start to, what I know, is going to be a wonderful year."
We would like to Congratulate Zora's birthmother for choosing the beautiful gift of life and for helping to make James and Ronda's dreams come true! They adopted in 22 months.