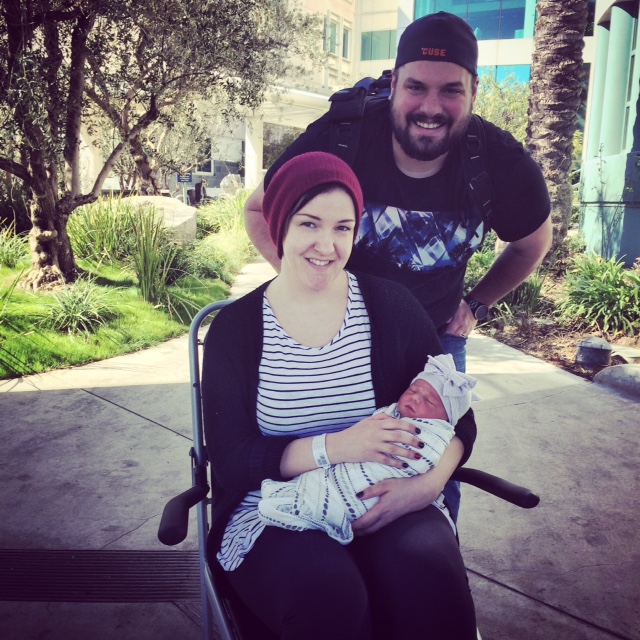 Posted on February 9, 2016
Samantha and James dream came true just 2 minutes into February 4, 2016. This is the message we recently received from them: Good morning to baby Ruby! Born 12:02am, 2/4/16 - 7lbs, 12.7oz, 20ins. Everyone is doing great! James and Sam joined the Everlasting Family in July of 2014. They patiently waited for the baby that was meant just for them. Then it all unfolded ~~ Birthmother, Diana, contacted us, again, because she had a previous, great experience working with us in the past. It was almost 13 months into our program when Sam and James received that miracle phone call from us. Diana was the angel that was to deliver their dream. We connected them together, and they developed a relationship for a total of six months! Yes, it was a long time to get to know one another, and they had some challenging times and some great times. Diana contacted us very early on her pregnancy, but she knew that adoption was what she wanted. Sam even went to doctor appointments with Diana to give her support! It was beautiful to share their experiences together. Now, Samantha and James just sent us this! Hi Carol/Ceal! Our new little family is doing very well! Ruby came home on Friday from the hospital. We also completed all the paper work with Diana's social worker - the adoption will be completed by the end of business today. We have been in contact with Diana - sharing photos, and she is very happy and in good spirits. I've included a few more photos for you and a wonderful text we got from Diana after getting Ruby home.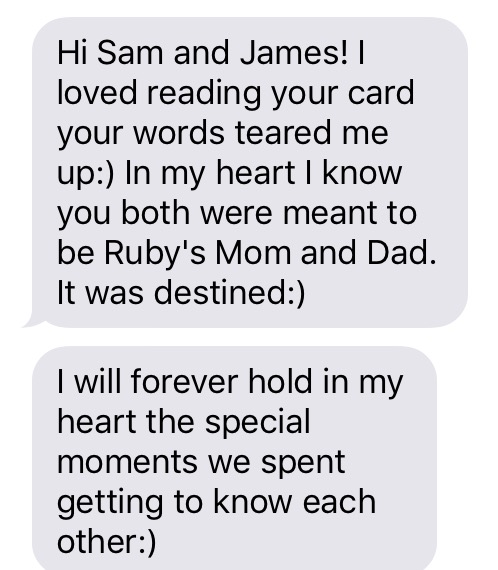 ****************************** A very happy ending to this adoption journey. Thank you so much, Diana, for giving us Baby Ruby! Thank you so much, Sam and James, for trusting us to make your dream come true.