Posted on August 22, 2018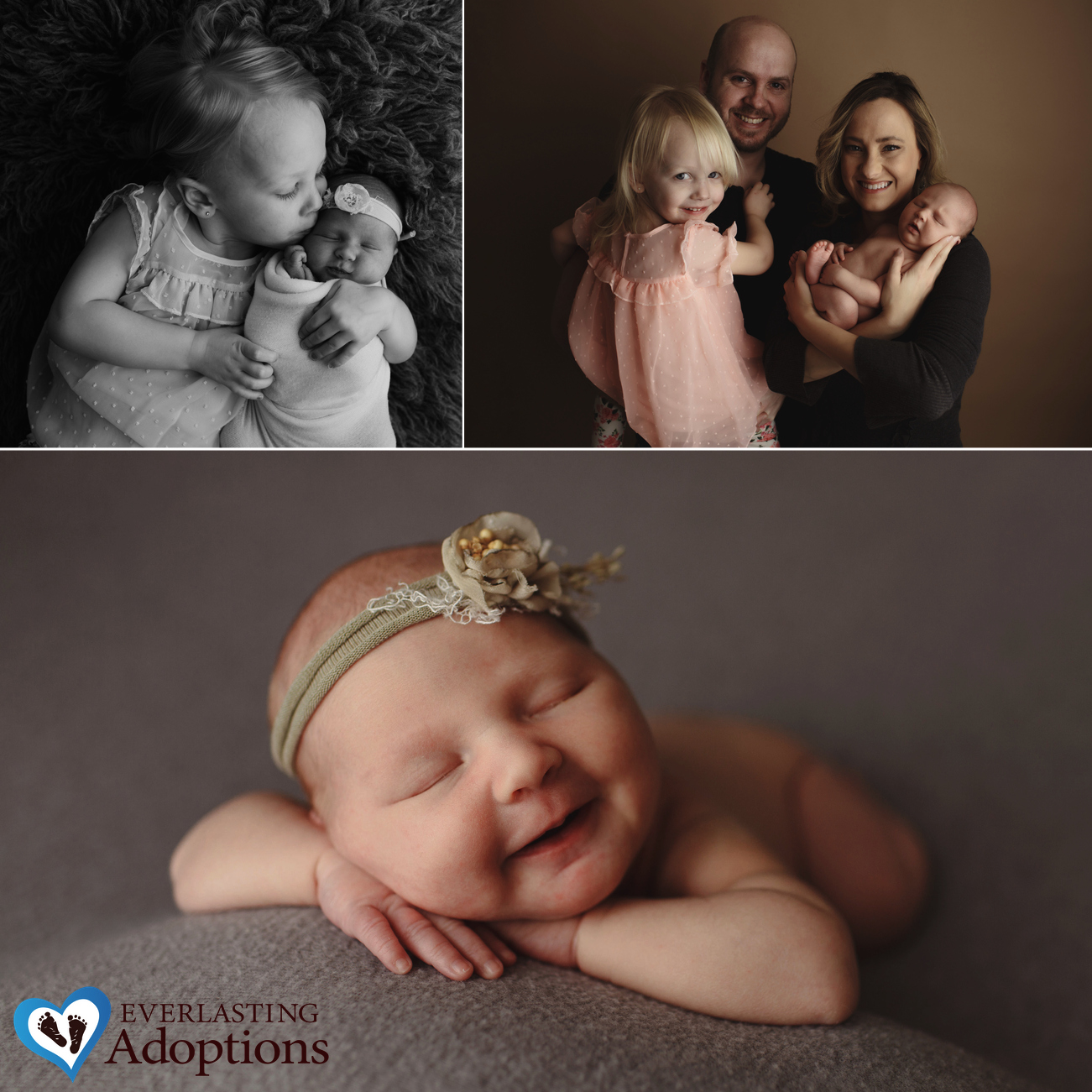 Gennifer and William chose to work with Everlasting Adoptions for a 2nd time, after we helped place them in only 7 months with their daughter, Atalie back in 2015. We were thrilled to welcome them back and help them through their adoption journey again. What a short journey that ended up being, when they brought home another baby girl in only 4 months!
Beautiful, baby girl Avalyn Elise was born on February 25, 2018 at 10:42pm weighing 7.4 pounds and 19.5 inches long. It was truly a whirlwind of events to welcome Avalyn to their family. Atalie is a doting big sister and is so excited to have a sibling. We are forever grateful to birth mother, Hayley and her selfless act of love. Congratulations to your beautiful and blessed family!