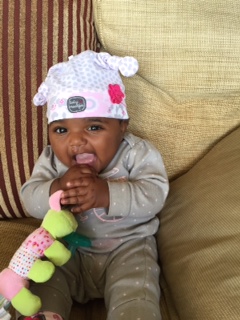 Posted on January 13, 2015
Thank you, Julie, for sharing this awesome update with the Everlasting community! Jade is absolutely adorable. We are so happy to see her growing up healthy and happy!
Jade is now 5 1/2 months old. She is growing so fast. She is such a happy, fun and sweet girl.
From, Julie