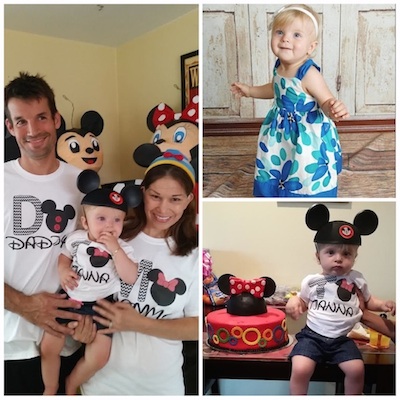 Posted on August 10, 2015
Hi Everlasting,
Hope all is well! We wanted to share some pictures of our big one year old! Tianna has soo much personality and is very curious and adventurous. She is standing on her own and even taking a few steps. She is always sayong something and knows words in both english and spanish. She absolutely loves Mickey Mouse so it was fitting to throw her a Mickey Mouse Clubhouse Party. Hope you enjoy the pictures as much as we enjoyed taking them!
She is a little ball of energy and is always on the go. This first year has been the best of our lives and we can't wait for what's in store!
Thank you so much!
Warm wishes,
Blanca, Travis and Tianna