Posted on July 12, 2017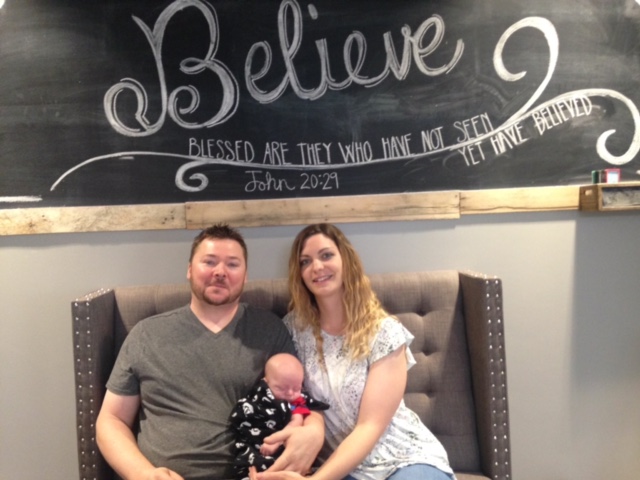 Jeremy and I had tried to grow our family biologically for 6 years with no success. We realized all we really wanted was to just be parents to our own little person; biology didn't matter. Since none of our efforts worked, we began wondering if God had a different, extra special plan in mind for our lives involving the miracle of adoption instead. We of all people struggled with believing this was going to work for us. We doubted, we worried, we trusted God and we doubted again. On May 31st, our little blessing Canaan Reign was born only 8 months after signing on with Everlasting Adoptions!
Everlasting Adoptions was exactly what we needed in an agency. Being someone who needs a lot of support and encouragement during times like these, they were so amazingly equipped and empathetic throughout the entire process. We were pleasantly surprised many times by how compassionate and sweet they were. There were a few times I thought I shouldn't bother them, but I took them up on the offer to "call for anything" and was so relieved I did. They speak truth and encouragement to you in a way that just works. Pay close attention to any negative reviews you may come across, as they seem completely one-sided. I had no doubts we were choosing the right agency after speaking with Carol. She is genuine and really gets the whole adoption roller coaster and is great at her job! Our birth mom even told us how respected she felt by Everlasting and how kind they were to her when all she'd experienced was judgement and criticism by other agencies.